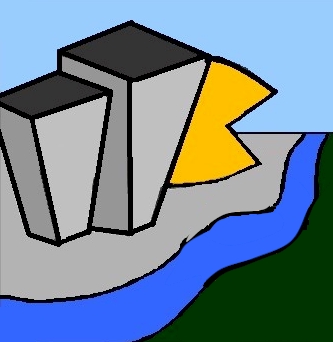 Businesses would be nothing without their phones.  The phone is your gateway to quick, real-time, and personal communication with your clients.  Let Handy's VOIP provide you with your next phone system!  The only thing you need is the hardware and/or phones to make your new phone system complete.  Handy's VOIP does all the heavy lifting and heavy equipment side of things.  No need to dedicate space for a phone system and rewire your business with phone lines to be compatible with the new phone system you are getting.  Handy's phone system works with your computer network infrastructure.  Most times it is as simple as deploying phones, hooking them up to the network, and configuring them to talk to our phone system.  Handy's VOIP is always available to assist you with new installations whether it be a simple one phone setup, or a company wide deployment.
As for all of our VOIP products.  On more complex networks, the network should be setup with multiple networks within itself, one for data, and one for voice, this will provide Quality of Service for the Voice side of the network.  Please note this does not require additional network wiring and drops, just a reconfiguration of network equipment.  Small networks may be able to get away without setting this up, but keep in mind that the more computers and devices on a network and the more bandwidth usage of those computers and devices can affect VOICE quality.  We also have network engineers for setting up such networks.  All computer and network configurations will be handled by Hands Free Help Technologies.
Please don't hesitate to contact us if you have any questions about the service, just want some general information, or would like to sign up for our services.
Our Hosted PBX Features include all of the following:
Free Intra-Domain Calls
Voicemail Indication**
Personal Greeting
Inbound Toll Free Billing
DID (Direct Inward Dial) Routing
Music on Hold
 Local and Continental USA
3 Way Calling
Custom Music on Hold
International Calling*
Call Forwarding
Music on Hold by Location
 Extension Calling
No Answer Call Forwarding
PSTN/Mobile Calls
 PBX Directory/Dial By Name
Busy Call Forwarding
Virtual Switch Board
 7 Digit Dialing
Call Transfer
Advanced Operator Panel***
Free Intra-Domain Calls
Attended Transfer
Hot Desking
Hunt Groups
Unattended Transfer
Call Forwarding
Call Queue
Blind Transfer
Shared Mailboxes
Conference Rooms/Bridge
DualRing with Delay Control

Service Flags/Day & Night Mode

Paging/Intercom
Single Account Multi Register
PBX Time Zone
Auto Attendant (multiple)
Redirect on Loss of Registration
Agent Groups
IVR Nodes
Call Block
Caller ID Mapping
Voicemail (per extension)
Call Hold
CDR Records
Voicemail Forward
Park Calls
Export CDR Records
Voicemail Direct Dial
Park Call Reminder Control
On-Line Administration
Voicemail to Email
Call Waiting Indication**
911/E911 Support****
*Additional charges will apply for International calling; International calling plans can be purchased upon request.
** Feature dependent on SIP Phone/may indicate Caller ID with call waiting.
***Provided by 3rd party software.
****911/E911 services are available. E911 services dependent on local PSAP and law enforcement capability.
For more of an in-depth explanation of these features, please visit our PBX Functionality Page.